This made me laugh. Planet RDF as actual planet, with space ships and meteors. Sadly a static image won't show the lovely animations.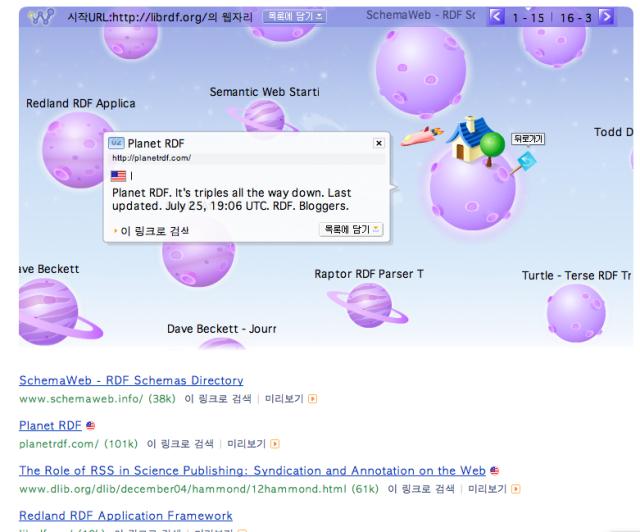 Found via the Yahoo! Search Blog which provides the pointer to the more fun, I mean, more sophisticated version of the original Site Explorer called
Webzari by Yahoo! Korea which lets you look at your ysearch index pages, site structure, incoming links etc.
See the Webzari librdf.org site explorer for the interactive fun and for a while, try to forget about the war Israel and Hezbollah are having to destroy beautiful Lebanon :(