Mobile. Social. Those words seem to follow each other in most conversations.
Facebook recently shared that more than 425 million monthly active users have used Facebook mobile products in the last month.
At first, we were less bullish about the connection among Digg's users. Typically people reading on the Digg iOS app and m.digg.com were not logged in to share their activity on Digg. Tap, Tap swipe did not seem to encourage conversation around the news they were reading.
But when we took a look at mobile traffic since the launch of our Facebook Timeline app in December, the story appears to be different. Since December:
Unique visitors to m.digg.com are up 29 percent
Mobile accounts for about 35 percent of our traffic from Digg Social Reader
Of the people coming from Facebook to Digg, 27 percent are on a mobile device
Knowing this, we've made a few changes to our mobile experience rolling out later this week. Firstly, if you're currently using our Digg iOS app, we'll ask if you want to upgrade to add reads, comments and Diggs to your Facebook Timeline, allowing you to easily sync your Digg activity between your desktop and IOS device.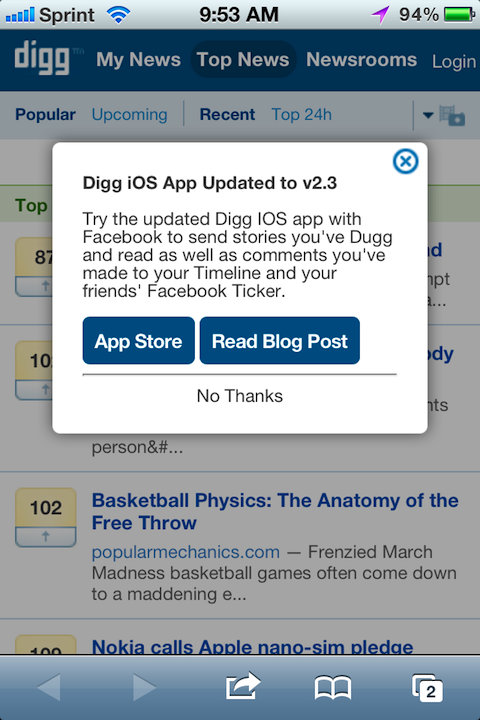 Secondly, if you're reading Digg.com on a mobile device, you can now use the new Mobile Newsbar, which is built especially for the mobile touch devices. For those of you unfamiliar with it, the Newsbar allows you to click through a number of related headlines quickly and directly from the browser; which we think is a better way to read content on-the-go.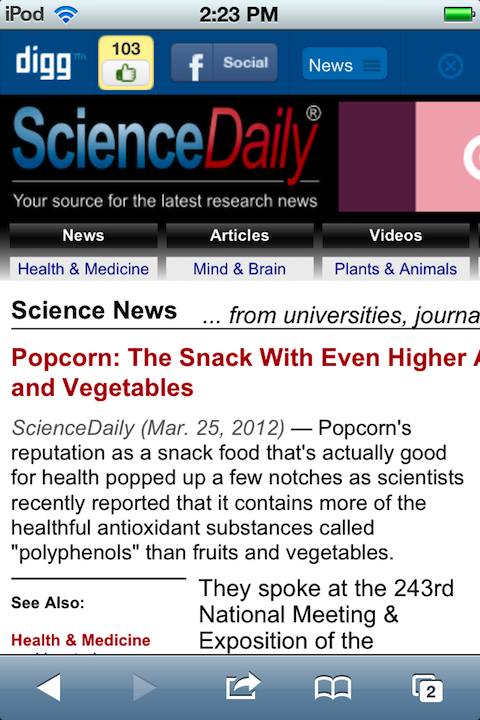 So go forth and be mobile. And social. We think the party is just starting.